Looking at the various patents and products from apple I believe they are most innovative people in the world (of computers& devices).
(Note:Click images to explore more)
iPod Shuffle's VoiceOver Solution

VoiceOver solution provides, a voice based menu to the iPod listeners. Solution looks quite great and you might end up thinking that iPod shuffle has TextToSpeech functionality. But answer is NO. iPod shuffle is still a device which can just play an audio file. The menu items come from the another audio-file which has been synced into your device thru PC. Today your PC is capable of TextToSpeech, iTunes will use this to get the small audio file, which will be the sound of SongName, Artist and etc. (textual information resides in your mp3 file).
Movement-Aware Interfaces for iPhones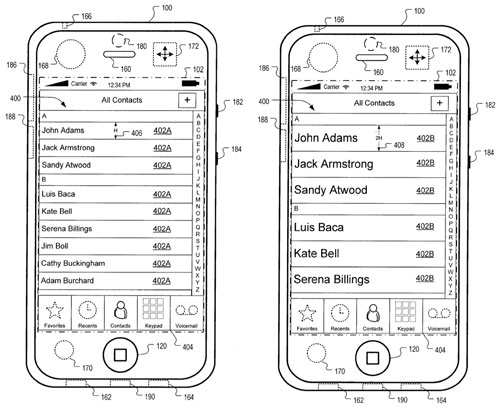 Isn't It Great to make your icons bigger, when you are jumping or running while using your iPhone. I think  YES,  iPhone will use accelerometer to resize its menu and  other UI elements. 
USB device ejection touch sensor

How annoying is it to do several click on your PC, just to eject your USB device? Its solved!! Apple's USB devices will be having a small sensor to know that when you are going to hold your USB device and probably your intension is to plug-out.
Haptic Feedback for touch screen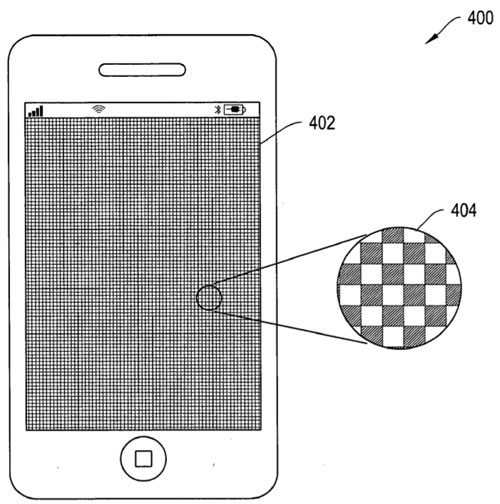 Touch screen helped us to utilize the same physical space for different functions. awesome!! But reality is, user never sees what he is going to touch. This is not a problem in hardware keys, because they are embossed and they can be felt. Many other companies have brought the haptic feedback already, but that's actually a joke, they actually vibrates the phone's vibrator when you will tap(or touch). Here is a patent from apple which is going to materialize the haptic feedback in real sense.
Device Settings In smart Headsets

Don't your think EQ (equalizer) settings are more related to your output device than your iPod. YES,  then Apple has made it simple, now there will be smart headsets which can store EQ settings.